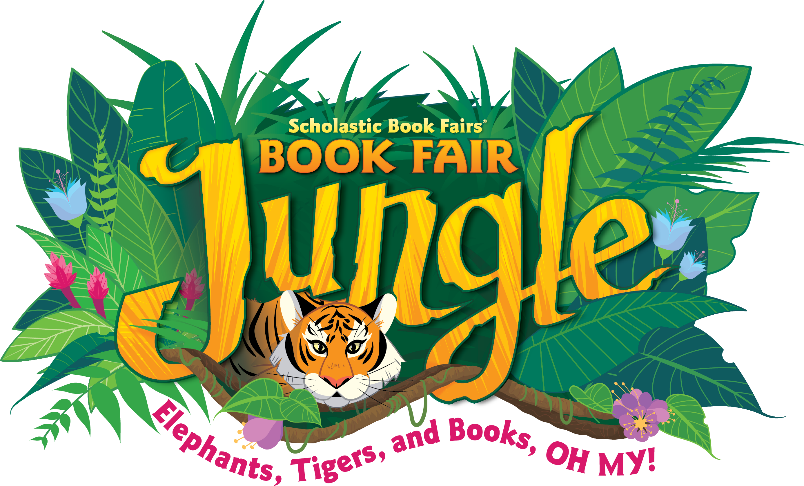 Photo courtesy
This month the elementary will have the Scholastic Book fair on Feb. 24-27.
Students have positive  thoughts and opinions on the upcoming book fair and books they want to see.
Librarian Nan Harlow is in charge of the event. Mrs. Harlow said that the theme for this year is "Jungle, Elephants, Tigers, and Books, OH MY."
"There will be books for kids aged Pre-K to young adult," Harlow said. "The book fair has always been a success because it connects the entire school community-kids, teachers, parents, and even grandparents."
Sixth grade student Genavive Carrera said she would like to see more "Dairy of a Wimpy Kid" books and "The Puppy Place."
"The books are super creative. They talk about Greg's life," Carrera said. "The book fair is going to be nice because you'll get to see new books the library doesn't have yet."
Zakkary Eefe, sixth grader, said he would also like to see more "Dairy of a Wimpy kid" books.
"The library might be getting rid of old books," Eefe said. "I hope they get new books."
Fifth grader Jentry Miller said he thinks the book fair is awesome.
"I like the 'I Survived' series," Miller said. "I think there will be two or three."
Allison Fields, fifth grade student, said she is really excited for the book fair.
"I get to see all the new books they're bringing," Fields said. "I really hope they bring in scary books."
First grader Valentina Molina said her favorite book is "Piggy and Gerald."
"I hope to see it there," Molina said. "I have never been to a book fair before."
Clayton Demoss, first grader said his favorite book from the book fair is "Dino-hockey."