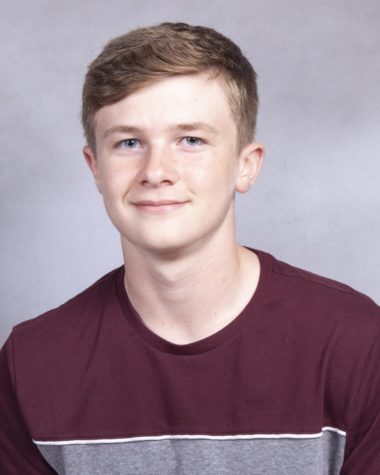 Greetings and sal
utations, my name is Gunner Smith. I am currently in my first year of newspaper and my role is sports editor.
I participate in football, basketball, baseball and track. I like to hang out with friends and
play Fortnite and Minecraft in my free time. I play the guitar and enjoy listening to classic rock. I also enjoy hunting and fishing. My favorite thing about newspaper is reading through the paper knowing that I helped create it.
Gunner Smith
Sep 22, 2020

MLB creates new audience for players amid COVID-19

(Story)

Apr 14, 2020

COVID-19 Affects Society

(Story)

Apr 14, 2020

Houston Astros' Cheat Their Way to Victory

(Story)

Feb 12, 2020

Cowboys replace Garrett

(Story)

Feb 12, 2020

JH Boys Basketball

(Story)

Jan 07, 2020

Dallas Mavericks up their game

(Story)

Jan 07, 2020

JH Boys' Basketball

(Story)