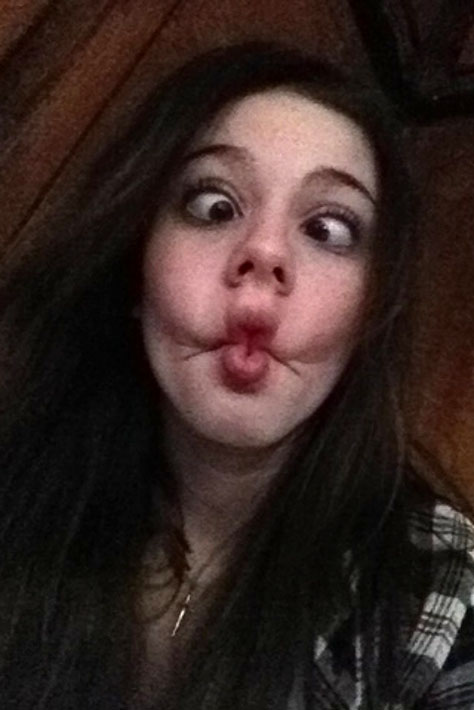 This is my second year on the newspaper staff as a photo editor.
I participate in the school's marching band and FFA. In my free time, I like to listen to music and hang out with friends.
Archer City is the only school in Texas I've ever gone to, and I would like to help spread the word about what goes on.
Olivia Taggart, Photo Editor
May 16, 2018

Graduations affirm value of high school

(Story)

May 16, 2018

Anonymous apps dangerous, harmful

(Story)

May 16, 2018

Small schools offer many advantages

(Story)

Apr 12, 2018

Teenagers may suffer from cell phone addiction

(Story)

Apr 12, 2018

Gun control won't prevent school shootings

(Story)

Apr 12, 2018

School to offer new courses in fall

(Story)

Dec 12, 2017

National Honor Society hosts Christmas luncheon

(Story)

Dec 12, 2017

School board approves District of Innovation

(Story)

Dec 14, 2016
Dec 14, 2016

NHS attends annual field trip

(Story)

Oct 28, 2016

Stepping Back into the Groove

(Story)

Oct 28, 2016

NHS inducts 14 members

(Story)

May 31, 2016

Productive summer best option for teens

(Story)

May 31, 2016

Sophomore argues advantages of later start to school day

(Story)

May 31, 2016

One act play falls short of regional contest

(Story)

Dec 18, 2015

JH one act play places second

(Story)

Nov 18, 2015
Oct 01, 2015

Varsity works to win

(Story)

Sep 24, 2015

Wildcats face difficulties

(Story)