New Releases: December 2022 Edition
December 7, 2022
Movies
"Avatar: The Way of Water"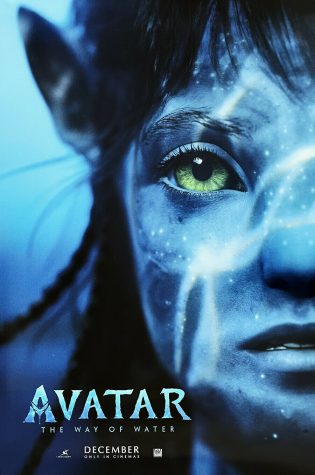 Dec. 16, 2022
PG-13
Action/Sci-Fi
DIRECTOR: James Cameron
STARS: Sam Worthington, Zoe Saldana, Sigourney Weaver, Michelle Yeoh, Kate Winslet
WHERE TO WATCH: In theaters
SYNOPSIS: Twelve years after the events of the original "Avatar" film, Jake Sulley, now living as one of the Na'vi people, and Neytiri have a family of their own. Familiar foes return and the Na'vi are forced to flee their home and take shelter with the Metkayina clan. Pandora's fascinating underwater world is explored where both wonder and tragedy are sure to ensue in this highly-anticipated sequel.

TRAILER:

Courtesy of youtube.com
TV Shows
"Wednesday"
Nov. 23, 2022
TV-14
Comedy/Mystery/Teen
DIRECTOR: Tim Burton
STARS: Jenna Ortega, Catherine Zeta-Jones, Fred Armisen, Christina Ricci
EPISODE COUNT: 8 episodes
WHERE TO WATCH: Netflix
SYNOPSIS: Set in the familiar world of the iconic Addams Family, this series follows Wednesday Addams in her school years at Nevermore Academy, a safe haven for outcasts and monsters. While working to master her psychic abilities, Wednesday continues to unravel a dark mystery involving her parents and the academy.

TRAILER:

Courtesy of youtube.com
Leave a Comment
Books
"A Christmas Memory"
Nov. 22, 2022
Holiday Fiction
AUTHOR: Richard Paul Owens
PAGE COUNT: 192 pages
SYNOPSIS: 1967 proves to be a year of complete melancholy for young Richard where poverty, divorce and grief have plagued him and his family. Even during the holiday season, the family continued to struggle at home, while Richard is constantly bullied at school until Richard makes an unexpected friend: his elderly neighbor Mr. Foster. They quickly begin bonding over their common love of books, and through the kindness and wisdom from his new friend, Richard learns the true spirit of Christmas where the power of love and hope can conquer the pain of loss and tragedy.
Leave a Comment