Muppets return for Halloween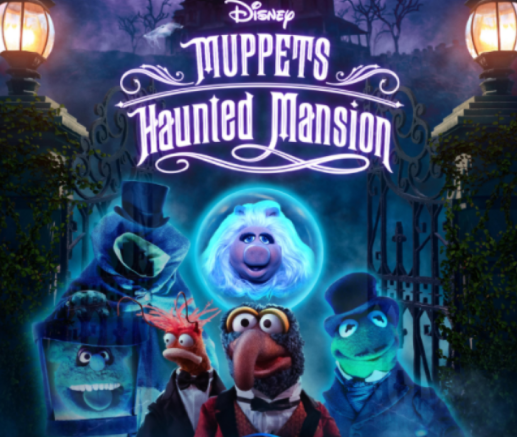 After a seven-year absence, the Muppets have returned in the new spooky special "Muppets Haunted Mansion."
Running at only 52 minutes, "Muppets Haunted Mansion" centers not on the usual Muppet gang, but instead, around the great Gonzo and Pepe the King Prawn.
The plot involves Gonzo and Pepe skipping the annual Muppets Halloween party and going to attempt the MacGuffin challenge.
The never-before beaten MacGuffin challenge consists of its participants spending one night in the mansion of the late famous magician "The Great MacGuffin."
Gonzo feels no fear but excitement for the challenge, seeing as it will be another achievement for the Great Gonzo. Meanwhile, Pepe thinks they are simply going to a big celebrity mansion party.
What the two don't know is that this abandoned mansion is extremely haunted with ghosts and creatures of all kinds and that no one has beat this challenge because they never made it out alive.
Throughout the night, the Ghost Host (Will Arnett) gives each of them chilling challenges to see if they'll fall for the deadly tricks of the ghoulish guests.
Gonzo and Pepe must make it through the night and be able to make it to the Muppet Halloween Breakfast the following morning or else meet a grim fate.
Like in the past two Muppet movies, there is also a collection of celebrity guest stars in this special.
Household names from movies and television like John Stamos ("Full House"), Yvette Nicole Brown ("Community"), Darren Criss ("Glee") and more star as various characters, such as ghosts, grave diggers, limo drivers and talking stone busts.
In usual Muppet movie fashion, the special also includes multiple musical numbers. For people annoyed by musical numbers, there is no need to worry, since they are brief and happen only occasionally with short and sweet songs.
If one needs something frighteningly fresh to watch during the spooky season, "Muppets Haunted Mansion" offers plenty of Halloween comedy and fun for family and friends to enjoy.