iPhone 6s worth price of upgrade
Apple releases latest device with new features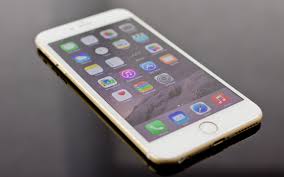 Apple gets more popular every day bringing in $70,000 every 60 seconds. They just came out with the iPhone 6s.
This new stellar device seems so amazing but not so much at the same time, costing a little over $700.
It came out Sept. 25, but most people preordered it a whole month before its release.
The iPhone 6s is made out of 7ooo series of aluminium, the strongest alloy they have ever used. It features Retina HD displays made from the strongest cover glass used on any smartphone in the world. And now it's available in an elegant rose gold finish.
With the iPhone 6s engineered to work better, more efficiently and more intuitively, Apple is now introducing new 3-d touch.
The 3-d touch allows easier access to apps. In addition to familiar Multi‑Touch gestures like Tap, Swipe and Pinch, 3-d Touch introduces Peek and Pop. When you use 3-d Touch, your iPhone responds with subtle taps. So not only will you see what a press can do, you'll feel it.
People love to take pictures with iPhones. In fact, the iPhone 6s is the most popular camera in the world. Live Photos is an entirely new way to bring your still photos to life. This iPhone has 12MP pictures and 4k videos.
Now some iPhones have to be updated to have the iOS 9 but the iPhone 6s already comes with it. It's designed to work as awesome as it looks. So you can enjoy everything you do on a device that does everything.
The iPhone 6s does not disappoint users.