Band Scores Rating Of 2 At UIL Competition
The Prowlin' Growlin' Wildcat Band performed at the UIL district marching contest Saturday at Memorial Stadium in Wichita Falls. The band received a Division 2 Excellent rating.
"I am so proud of the band because they marched an amazing show," band director Karen Brunker said. "I am blessed to be able to work with these amazing kids every day."
To help improve for the contest, the band members worked on the basic marching fundamentals such as marching in step, stepping and stopping on time.
"William [Warren] and I came up with encouraging ways to help improve the basic marching skills," junior drum major Hannah Mayes said.
Mayes said she enjoys helping and teaching the underclassmen so they know what to do.
"
We have many talented players, and I think that is one of our main strengths."
— director Karen Brunker
The group had 19 new band members: 17 freshmen, one sophomore and one junior. The band has a total of 57 members.
Junior Cienna Diaz said they had to work on several things as a whole, including balancing out their sounds.
"The low reeds try to over power low brass and not over power the wood winds," she said.
The low brass had to balance the notes with the wood winds. She said they couldn't play over the wood winds because they wouldn't be heard.
Diaz said she focused on her section starting and stopping on time.
"Percussion hit all their cues and drum breaks," senior Toby Crowley said.
Crowley said the drum major gives the beat but percussion enforces it. He said the percussion section's main focus is to start and stop on the beat.
"We have some really talented players, and I was excited to watch them as they strove for excellence at the end of our season," Mrs. Brunker said.
She said the band has many strengths as well as weaknesses.
"We have many talented players, and I think that is one of our main strengths," Mrs. Brunker said. "The band focuses on the sounds of the notes. During Monday night practices, however, there was too much talking and goofing around."
About the Contributors
Makayla Hughes, News Editor
This is my first year being part of the news paper staff. I am the news editor. I participate in band. This is my 3rd year. I like to work on my free time....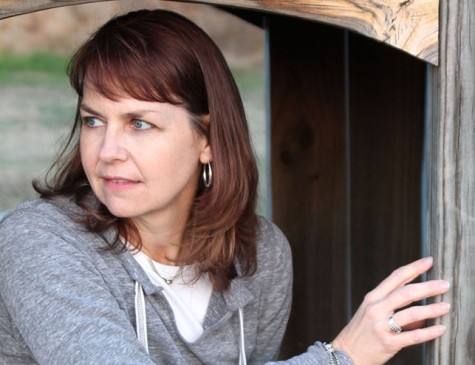 Carol Cox, Adviser
Going into my 26th year of teaching journalism, I advise the newspaper, yearbook and broadcast. I am blessed to work with such talented students! This...