Robotics team advances to state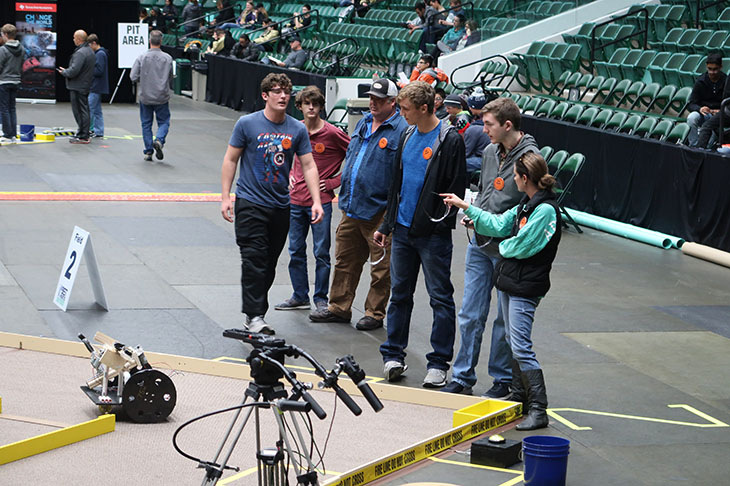 Reaching the BEST robotics state competition at the University of Texas at Dallas and the Dr. Pepper Arena in Frisco on Dec. 7-9, the robotics team showed their robot and exhibit to judges alongside 73 other teams.
"The state competition was overwhelming but it was exciting," technology teacher Mika Morgan said. "Advancing and even being there as a rookie team was an accomplishment, so I'm proud of all the hard work the students put into it."
Teams competed against each other in a firefighter themed event, earning points for successfully rescuing Manny the mannequin, simulating fires being put out by knocking over cups and removing toxic chemical barrels from the zone.
"
The state competition was overwhelming but it was exciting."
— Technology teacher Mika Morgan
"I feel like our robot did good in a few areas: it could save Manny and knock over a couple of cups before time ran out," freshman Luke Haehn said. "We couldn't lift the little barrels, so we could've improved on that function of the robot."
In addition to the robot, team members had to construct an exhibit that showed information over the team and could be decorated to fit the theme.
"Our exhibit was really popular with the other teams since we had a virtual reality set included,"  junior Harley Anderson said. "I was impressed by how well everything went."
The results of the event will be determined and released in the next following days.