StuCo to host annual show for school's talented students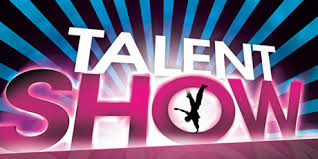 Hang on for a minute...we're trying to find some more stories you might like.
Student Council will put on its fifth consecutive talent show for the school on May 29.
"We expect this year's show to be bigger and better," sponsor LeeAnne Warren said. "We have more acts than we've ever had in both junior high and high school."
Like last year, twirling sponsor Donnette Odom said that her twirlers will be performing.
"This year's routine will require a blackout like last year," Ms. Odom said. "We're going to be using all new equipment, and this performance will be its debut. We're already planning next year's show with them as well."
Senior twirler Kaitlyn Miller said that she's looking foward to this year's show.
"I'm excited," Miller said. "We're performing the same routine we did for the 4-H state competition. I'm also excited to use our new equipment."
"
I expect to have a good time singing and spreading the love of Jesus with my church group."
— Senior Paige Victory
Sophomore Justin Mabry said that his main goal is to play his best.
"I want to use the talent I have with the guitar," Mabry said. "I'm looking forward to watching my friends perform as well."
Sophomore Alyssa Casillas said that she expects her singing act to go well.
"I'm actually really excited for it," Casillis said. "Justin's a pretty good guitar player, so I expect it to go pretty good."
Senior Paige Victory said that the talent show isn't that big of a deal to her.
"I expect to have a good time singing and spreading the love of Jesus with my church group," Victory said. "I just want to make some more memories with them."
Another member of the church group said that he was excited but a little sad that it was his last year to perform.
"They're my family," senior Bradley Anderson said. "It makes me a little disappointed that it's my last year, but I'm excited to see what the future will bring."
Junior Emily Richardson that she expects people to laugh at her act.
"My act is to literally make a fool of myself," Richardson said. "I'm just going to go out there and have a good time."
Mrs. Warren said that she's excited for this year's talent show.
"We are going to head toward the summer with a bang," she said.