Freshman advances to state debate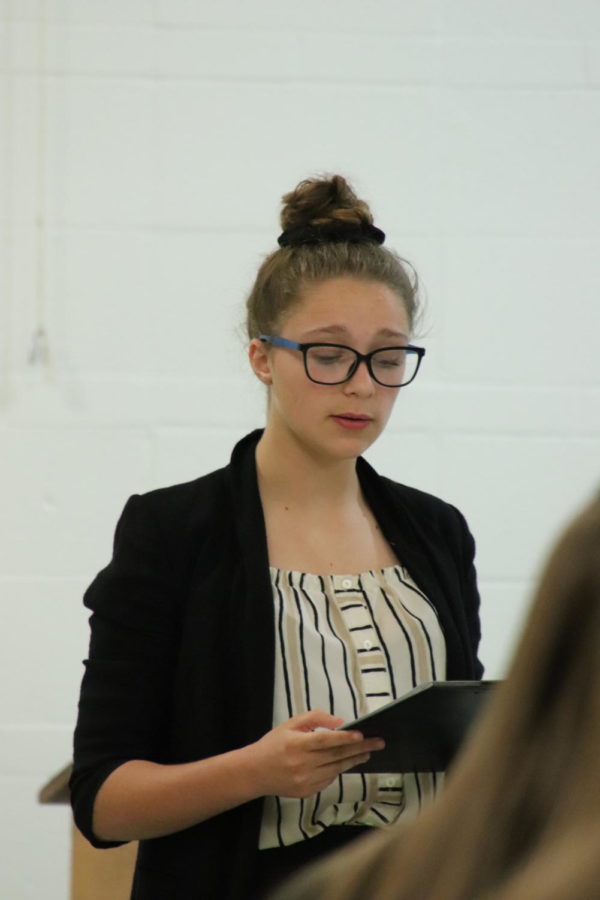 Freshman Candace Taggart placed first at the UIL Congressional Debate competition Nov. 14 and is moving on to the state competition Jan. 14 and 15. Freshman Emily Shephard took fourth place and is alternate to state. Freshmen Kadence Huffman and Rebecca Taggart also competed. 
"I'm really surprised at how I did," Candace Taggart said. "I didn't expect to do so well especially since this is my first year to participate in the event."
The first round of the state competition is the Preliminary Congress held at the University of Texas. If Candace Taggart earns a high enough score in the preliminaries, she will move on to the Super Congress debate held in the Texas State Capitol building.
"Knowing that I might be debating in the capitol building makes me both nervous and excited," she said. "It's an amazing opportunity for me and I'm humbled to know that if I do well enough, I'll be there."
Debate coach Leslie Graham said that she wasn't really sure what to expect from the first competition, especially after so many years of not participating in debate.
"I'm very excited about how our kids did this year," she said. "We stopped participating because students had stopped showing interest. However, these students were great. They put in a ton of work, but we still weren't sure what the outcome would be. They jumped right in and seemed eager to participate."
According to Shephard, her results weren't quite what she wanted, but she's optimistic for next year.
"I'm kind of upset by how I did," she said. "It's sad knowing that I worked so hard and came up with the first alternate spot. However, this year's competition gave me hope. I know that I can do it; I just need to practice so I can do better next year."
For Candace Taggart, lots of preparation is in her future.
"I'm going to practice writing speeches and presenting them," she said. "I want to do my best at the state competition and that means lots of practice and determination."
Shephard said that next year is going to be rough, but is excited by the challenge.
"
I didn't expect to do so well especially since this is my first year to participate in the event."
— freshman Candace Taggart
"I want to make it farther my sophomore year," she said. "It'll mean lots more practice, both with writing speeches and giving them effectively. I think that I'm up for it though. I want to do the best I can and get as far as I can."
For Huffman, she said that her results weren't what she wanted, but they are motivation for next year.
"I just practiced as much as I could," she said. "I didn't quite place as high as I wanted, but all it does is make me want to do better in the following years."
Candace Taggart said that  she's looking forward to the state meet.
"It'll be interesting and is exciting for me to know I'll be competing in Austin," she said. "Participating in a UIL event that's going to allow me to compete at the state level in the capitol building is just another plus for me. It does make me a little nervous though."
After the success of the first year participating in the event, Mrs. Graham said she's looking forward to continuing the event.
"We continue to do it as long as we have students interested and willing to put in the time and effort for it," she said. "It makes me excited for the years to come."
About the Contributors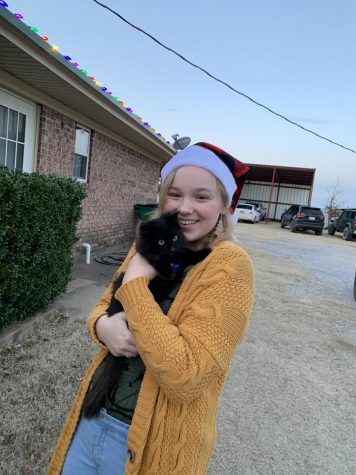 Emily Strenski, Editor-in-Chief
Hi! My name is Emily, and this is my second year as Editor-in-Chief of the Cats Claw, and my fourth year on staff. I'm involved in journalism and band,...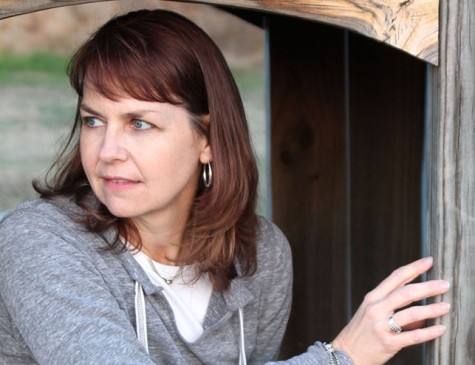 Carol Cox, Adviser
Going into my 26th year of teaching journalism, I advise the newspaper, yearbook and broadcast. I am blessed to work with such talented students! This...