District's UIL coordinator earns Sponsor Excellence Award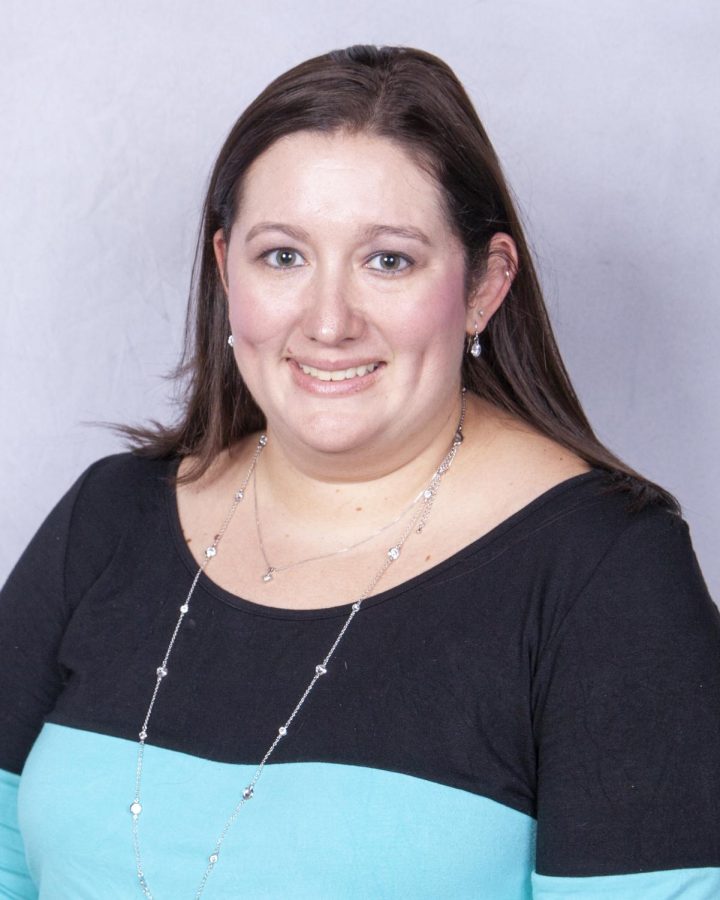 After serving as the University Interscholastic League coordinator for both high school and junior high for 14 years, Leslie Graham has been awarded the UIL Sponsor Excellence Award for 2019. 
"I'm very honored to have been chosen for it," Mrs. Graham said. "I'm a UIL nerd to the core, and it's been a dream of mine to earn this distinction. It's rewarding to be noticed and recognized by UIL leaders in the state office."
The UIL Sponsor Excellence Award, established in 1991, annually highlights 15 educators who are heavily involved and accomplished in UIL. 
"We are looking for excellent sponsors who go above expectations of just coaching an event and offer their services and knowledge to serve other in UIL," Academic Director of UIL David Stevens said.
According to Mr. Stevens, it is "equally important" that the potential recipients celebrate their students no matter the outcome of any competition.
"
When my coaches are calm and can devote their time and energy to the students, the students in turn are confident, composed, and ready to perform."
— UIL coordinator Leslie Graham
"This award honors educators who instill in students a passion for excellence, but who are also role models that help students develop a healthy perspective of both winning and losing," he said. 
A committee of sponsors, both active and retired, administrators and other knowledgeable persons pick the winners. There are several steps to this process and criteria that they comb through. Just one of the necessities required of applicants is that a principal or administrator must nominate them.
"Leslie is by far the best counselor I've ever worked with," high school principal Mandy Stafford said. "I told her I was going to nominate her, and I was glad to. I respect her so greatly and admire her so much. She really deserves this award."
According to Mrs. Graham, UIL has been a steady presence for her whole life, thanks to a UIL state champion for a mother and an Archer City UIL meet that resulted in her mother meeting her father. Neither of them were even from Archer City. 
"As a student I fell in love with UIL," she said. "I was raised by parents who saw the value of UIL. UIL academics was such an amazing part of my educational career as a student and I love helping students by igniting that passion in their lives as well."
Another part of the application process is that applicants must write a personal statement that details the relative importance of competition activities. 
"I coordinate everything for junior high and high school UIL academics," Mrs. Graham said. "I distribute info to teachers and students, plan practice meets, organize all travel and meals for all levels of contests, host invitational meets for high school, plan, organize and host district UIL contest at Midwestern State University, and assist with one-act play, to name a few things I do." 
Mrs. Graham has also served as the assistant chair of the district academic meet for five years before serving as the chair of the district academic meet for another five years. She has also served on the Regional Advisory Committee for 2A Region 2 for four years and has presented at UIL Capital Conference for three years and Region 9 ESC's UIL mini-conference for one year with plans to continue. 
"My goal as UIL coordinator has always been to make practice and competitions as easy and smooth as I possibly can for my event coaches so that they can spend their time focusing on students," she said. "When my coaches are calm and can devote their time and energy to the students, the students in turn are confident, composed, and ready to perform."
In addition to helping with UIL, Mrs. Graham has also been a key component in OAP.
"I am in my 13th year of directing junior high and high school one-act play," Mrs. Graham said. "I have served on the state OAP teacher honor crew in 2011 and 2013 and have had four students serve on the state honor crew as well."
For Mrs. Graham, it's not all about accomplishments and successes, it's also about helping students feel empowered and capable.
"I love seeing kids work and fight for their success," she said. "Sometimes it comes with the results we want, but sometimes we fall short."
Mrs. Graham added another thing to her plate this year. Congressional Debate brought in five freshmen, one of which advanced to the state competition, and another was first alternate.
"Mrs. Graham worked really hard with us this year," freshman Emily Shephard said. "She was always finding us new things to do and different places to go so we could practice our debate skills. She's made us all most interested in other UIL events that we didn't thing we'd be that good at, but actually are."
Mr. Stevens, who according to Mrs. Graham has been a good friend of hers for years, said that he wasn't that surprised she won the award.
"I know she personally loves what UIL did for her as a student and she enjoys sharing those same opportunities with her current students," Mr. Stevens said. "We cannot ask more of educators who are as dedicated to UIL as Mrs. Graham. I was thrilled that she was selected for the award."
Each recipient of the award receives a momento to commemorate the win.
"I hope the small momento she is presented will bring warm memories of the many hours she has spent enriching students and lives through UIL activities," Mr. Stevens said.
Another criteria that applicants must meet is that they go above and beyond the call of duty. According to her statement, Mrs. Graham has accomplished this and more.
"I have driven hundreds of extra miles to pick up kids from ag judging contests, sports events and even an out-of-state band trip to allow my students to participate in UIL and OAP activities," she said in her statement.
According to Mrs. Graham, winning the award only fuels the fire to do better.
"I'm certainly not going to check off the box that I earned the award and now I'm done," she said. "The passion is still inside and as I've said on many occasions, I'm not ready to give it up."
However, her biggest pride in the field is teaching her "students to love UIL as much" as she does, despite any outcome.
"The best thing is when students come back to me a few years after they have graduated from high school and tell me how much they miss doing UIL academics or one-act play," Mrs. Graham said. "It's not just about the medals or the accolades. What the students remember is the time we spent together and how we became a family. If I can teach just a handful of my students something like this, then I will consider it all a success, no matter if we have trophies or medals to display."
About the Writer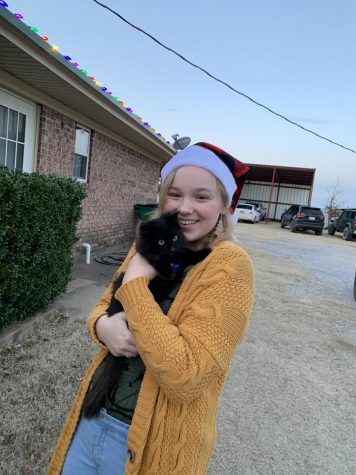 Emily Strenski, Editor-in-Chief
Hi! My name is Emily, and this is my second year as Editor-in-Chief of the Cats Claw, and my fourth year on staff. I'm involved in journalism and band,...