Junior High Girls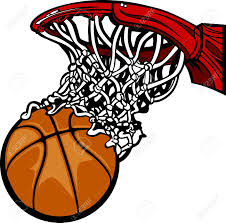 OVERALL: 9-1 seventh, 10-2 eighth

PREVIOUS GAMES: In the Quanah game the seventh grade team had to fight for the win against the Indians.

INSIDE  SCOOP: "

"

We are doing really well at handling the ball"

— Coach Krissa Johnson

," Coach Krissa Johnson said. "We also play five-minute shooting in order to improve our shot accuracy." The eighth grade team has been working on improving their plays, said Coach Mallory Mooney.

 

"Learning the plays has been an improvement opposed to just running around randomly,"Mooney said.

WEAKNESS: The seventh grade team needs to improve on listening skills Coach Johnson. 

"When trying to run the plays," Coach Johnson said, "listening is a key skill."

Seventh grader Adalyn Harvey said the team needs to learn how to play together.

"We need to learn how to pass the ball more." Harvey said.   

According to eighth grader Landri Payne, the team comes together in the end.

"We try our best every time we play," Payne said. "It's always exciting when our hard work pays off."   

STRENGTH: Payne said one of the team's strengths is ball handling. 

"We play five on five a lot, which has helped our team develop more as a whole," she said.  

Seventh grader Brooke Smith said the team's communication is their greatest strength.

"We are really good at defense and offense because we work together," Smith said.