Toilet Talks bring positive response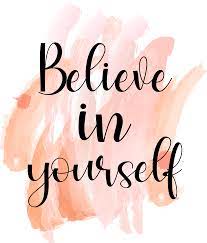 In hopes to improve mental health and encourage success in our students and community, the school has input Toilet Talk posters in the bathroom stalls and uplifting messages on the mirrors.
These posters allow for the counselor to effectively reach students with important information, and the messages influence them positively. This addition is a wise one.
Most students use the restroom at least once a day. Therefore, the placement of these posters allows them to reach most students. Toilet Talk posters include motivation for students to get involved, be responsible and explore new hobbies as well as QR codes for access to the counselor and bully reports. Access to these codes out of other students' sight can encourage students to contact the counselor or report bullying. Although utilizing these codes does require cell phone use, which isn't normally allowed, this proves the counselor cares about student health.
In terms of the uplifting notes, these ideas including "Believe in yourself!" and "Focus on the good!" in addition to others can positively impact someone's day. With previous issues of mental health hitting home, action had to be taken. These messages are an excellent first step in changing the direction of struggling students' outlooks.
Also, Toilet Talks will be updated monthly. With a new poster coming out each month, the information they incude will be updated and recent, meaning that they can also address more current problems affecting the school, which is yet another positive.
The addition of Toilet Talks and positive messages are a good decision and will be beneficial for the student body.
The school should continue to utilize these posters throughout this year and into coming years.