Halloween costumes cause controversy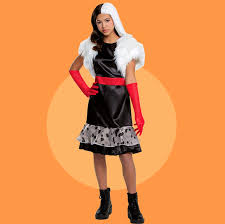 In the past few years, the topic of cultural appropriation has been made more relevant Cultural appropriation is the unacknowledged or inapropriate adoption of an element or elements of one culture or an identity of cultures. With Halloween quickly approaching, this brings forth the question of whether or not these outfits will be appropriate at all.
If someone is white and dresses up as Cleopatra may come off as harmless; however, if they were to take the dress up too far, this could result in a mockery of Egyptian culture. In order to match Cleopatra exactly, they could decide to change their skin color by getting a tan. Since this person is white, this would be racist and a mockery to the Egyptian culture. Wearing the normal garb that a queen from Egypt would have worn is not not for Halloween, but changing one's own race to match a different ethnicity is morally wrong. By doing so, someone is directly appropriating the history that is behind whomever they have decided to dress up as.
Costumes are not always "kid friendly" either. Adults can take the context of the holiday as an excuse to go out and wear whatever they want without being judged; however, this does not always mean a brightly colored outfit that would not be seen as "normal" in a day to day context. Young adults could take the opportunity as a way to dress in scantily clad clothing and go to parties. The costumes chosen can range from innocent characters taken into a sexual context, or horror film characters made more gruesome. Since Halloween has been adapted into a children's holiday, having a child see such images can lead to a disturbing mark upon their psyche.
Dressing up as certain people or cultures can also be offensive. For example, using Rosa Parks's legacy as a costume but adding a crude twist is inappropriate on all accounts towards her legacy. Taking the history of a person who has worked so hard to preserve their footsteps on society is disrespectful. There are other ways one can go about choosing a costume. This does not include taking children's characters into an R-rated context either. These characters were meant for the innocent eyes of a child and making them inappropriate is a disgusting misuse Halloween is a fun holiday for everyone to enjoy, but it should be made safe and respectful for all to enjoy.