Super Bowl match up surprises NFL fans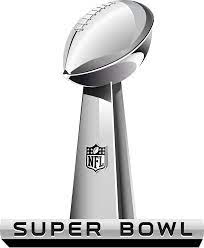 On Jan. 30, the Cincinnati Bengals faced off against the Kansas City Chiefs, and the San Francisco 49ers faced off against the Los Angeles Rams.
The game between the Bengals and Chiefs resulted in the Bengals winning 27-24.
At the game's end the Bengals were losing, and in overtime the Chiefs won the toss. However, Patrick Mahomes threw an interception, which gave the Bengals the ball. Evan McPherson drilled a 31-yard field goal to seal the Bengal win.
Prior to this year the Bengals have not won a playoff game since 1990, even though they had made it to the playoffs seven times.
In fact, the last time the Bengals made it to the Super Bowl was 1988. They played against the 49ers in 1988 and fell short. The ending score was 20-16 giving the 49ers their third Super Bowl victory.
The game between the 49ers and Rams resulted in the Rams winning 20-17.
The Rams came back in the second half after trailing behind 10 points. A pick off of Jimmy Garoppolo's pass sealed the game.
The only times the Rams have made it to the Superbowl were 1979 and 2018. Neither went in their favor. The latest was against the Patriots and resulted in a 13-3 loss for the Rams.
This year Super Bowl 56 will be held at the Rams stadium. Even though this is their stadium, the Bengals will be the home team.
This year's halftime show will be performed by Dr. Dre, Snoop Dogg, Eminem, Mary J. Blige and Kenrick Lamar. They will perform on one of the biggest stages in the world.
Usually there would be surprise singers for the half-time show, but this year it is less likely because of the 5 main headliners. Together all of the singers have 43 Grammy's and 21 Billboard No. 1 albums.
This year the Puppy Bowl will start at 1:00 p.m. and will air on the Discover Channel before the Super Bowl starts.
The Super Bowl will be at 5:30 p.m. Sunday, Feb. 13. It will be in SoFi Stadium Ingelwood, Calif., home of the Rams.