Parents, family honor day of love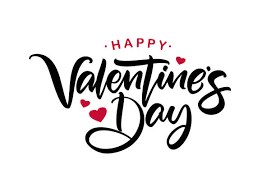 Even though the weather is colder, hearts are growing warmer. It's the time of the year where people show their loved ones, whether they're partners or family members, their appreciation for them.
Parents give their children gifts on Valentine's to show their love.
"I get chocolate from my mom and dad," kinder gardener Beckett Murders said.
Raynee Smith says she loves all the gifts she get for Valentine's.
"I enjoy the things I get," Smith said. "Valentine's is such a fun holiday to celebrate."
Even grandparents may give their grandchildren something on this day of love.
"My gaga makes me a gift basket for Valentine's," second grader, Braylen Harvey said. "She puts chocolate, lots of candy, chips and sometimes a toy in the gift bags she gets me and my sisters."
Harvey also said children love Valentine's because of how loved they feel.
"I remember always getting a gift on Valentines," Harvey said. "It makes me feel so special and loved."
Other kids get toys or gift cards for Valentines.
"Sometimes my nana gets me a toy truck for Valentine's Day," Murders said.
High school students may get things for Valentine's too.
My mom gets me charms for my bracelet," sophomore Elijah Jackson said. "It makes me feel special and it shows my mom loves me."
Brooke Smith says that her mom gives her a gift too.
"My mother usually gives me and my sister some chocolate and a stuffed animal for Valentine's Day," freshman Brooke Smith said.
In return some kids give their parents arts and crafts to show them how much they love their parents.
"My favorite part is making my mom a craft, Murders said. "For valentines this year I'm going to make her a picture."
Gage Owen, in Pre-K, said he likes to show his family he loves them.
"I love Valentines Day because I get to show my mom how much I love her by giving her a big hug," Owen said. "I also give her a kiss on the cheek."
Harvey said that Valentine's Day is all about showing love towards people.
"Valentine's is about showing your family how much you love them. On Valentine's day everyone should spend their time around the people they love and show them how much they love them," Harvey said.