Students share trials, tribulations of 'Galentine's Day'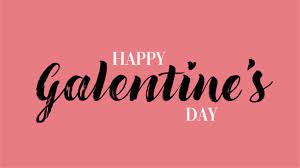 Galentine's Day. No, that's not a typo. It's a way to celebrate Valentine's Day for those females without a significant other.
Galentines Day, which is a blend of words gal and valentines day, is a day in which women celebrate their female friendships.
This day can be celebrated in many ways. Some women go on picnics while others just watch movies together. The day is usualy filled with numerous holiday treats and activities.
Junior Sara Schroeder claims that her love interest, Clay, doesn't want to hang out with her.
Schroeder now plans on having a Galentine's Day with junior Kadence Huffman.
"We are planning on decorating strawberries and maybe watching chick flick movies at my house," Schroeder said.
Huffman said she might not show up, but Schroeder us unaware of this.
"

"

I know I am supposed to be a good best friend, but I'm trying to get her a boyfriend"

— Junior Kadence Huffman

" Huffman said.
Huffman said she has a plan up her sleeve.
"I am inviting Clay to Sara's house to take over my role," Huffman said. "I am hoping she won't be too angry about it."
Huffman claims that she knows that if Sara were to find out about this plan, she would probably disown her.
"Sara has slight anger issues and I really don't want to get on her bad side," Huffman said. "However, I'm willing to do anything for Sara to spend Valentine's Day with Clay."
Schroeder, not knowing anything about the plan, said she is "super excited to have a galentines with her bff."
"I can't wait to just have a relaxing and fun night with Kadence," Schroeder said. "The night is going to take my mind off of some boy problems I've been dealing with."
Galentine's Day is about friendship, no matter how it is celebrated.