Wordle sparks interest among students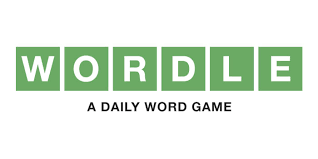 A-L-O-N-E: A sense of solitary and a word that is usually tied to a sad connotation; however more importantly, it is a five letter word that contains three vowels and two very common consonants.
This is important because of Wordle. Wordle is an online, that has many of the high schoolers are hooked on.
Wordle gives players six chances to guess a five letter word. The game lets you know whether the letters you've entered are wrong (highlighted in gray), right (green) or right but in the wrong place (yellow).
The game may sound silly but everyone is playing and the obsession seems to grow every day.
Wordle is turning into a competition. Five letters mean a lot when you get them in only two or three guesses.
It is common to hear "How many tries did it take you?" and "What words did you put in?" around the high school. Also, getting yelled at for revealing letters or the word of the day to someone who hasn't got the Wordle done is also a repercussion of the game.
My mom has even discovered Wordle recently. Every day for the past two weeks she has asked me if I did the Wordle and how many tries it took me.
No matter how much I hate to admit it, she beats me every time. She is hooked and it is her new favorite thing.
The daily puzzle has become a part of my daily life, embedded in my schedule. It only takes 5 minutes of my day but it means a whole lot.
In my opinion, Wordle is the biggest trend of 2022 so far. And it doesn't seem like it is going anywhere.
ARISE – emerge; become apparent. However it is a five letter word with three vowels and two common consonants.