Exchange students discuss different holiday traditions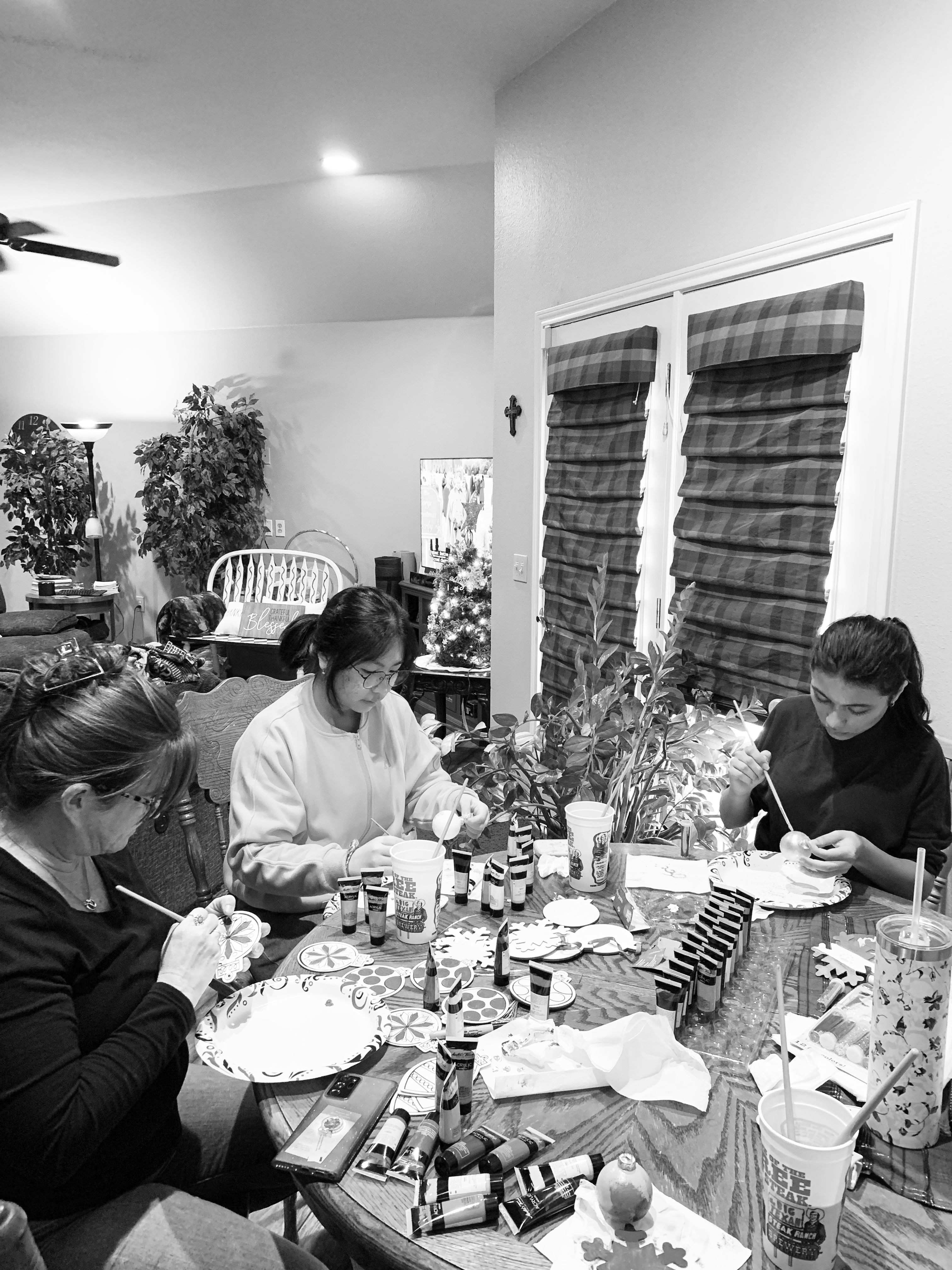 As Christmas draws closer, people set up their trees, shop during Black Friday and decorate their houses with lights. However, other countries have their own traditions.
Ira Hotsuliak is from Ukraine, and she celebrates Christmas later than Americans do.
"My family is Christian Orthodox, and our church follows the Julian calendar," she said. "We celebrate Christmas on Jan. 7."
Christmas tradition starts over a month prior to the holiday.
"Forty days before Christmas, we start fasting," Hotsuliak said. "We cannot eat meat, dairy or eggs, but on certain days we can have fish."
On Jan. 6, their Christmas Eve, there is a family meal.
"The best dish we have is called kutya," she said. "It is a wheat or jasmine porridge with raisins, poppy seeds, honey and nuts."
On Christmas, the fast is over.
"We go to church and eat," Hotsuliak said. "We also carol similar to Americans."
Oisha Halimova is from Tajikistan, and her family does not celebrate Christmas. Instead they celebrate Navruz, the Persian New Year.
"Navruz is one of the oldest celebrations for many of the Northern Hemisphere countries and is celebrated on March 21," Halimova said.
This holiday includes multiple traditions.
"In Tajikistan we usually perform traditional dances and ritual songs, exchange gifts and organize folk festivals," she said. "The main food for this holiday is sumalak, and people do not celebrate Navruz without it. It's made from germinated wheat that has to cook over night."
Halimova said the significance of the holiday is celebrating together.
"
The most important part of Navruz is celebrating a new life, new anticipations and smiling people."
— Oisha Halimova
Chenah Peeratanyanonth is from Thailand. She celebrates Christmas similar to how Americans do.
"We usually go to colder cities," she said. "We spend time together and have a big meal."
For Peeratanyanonth, the Christmas celebration is not as boisterous as it is in the U.S.
"We do celebrate Christmas, but it's not as big," she said. "We have lights and a Christmas tree, but we don't keep one in out own house. It stays in a popular place in my country."