Coming soon to theaters:
Student lists top five most anticipated films of 2023
In all of the buzz of the new year, 2023 is going to be full of exciting movie releases and there are five specific films that I am most eager to watch.

Courtesy of youtube.com

No. 5 "Oppenheimer": Director Christopher Nolan ("Inception," "The Dark Knight") returns with a biopic of scientist J. Robert Oppenheimer and his devastating creation: the atomic bomb. This film has one of the most star-studded casts of 2023 including Cillian Murphy, Emily Blunt, Robert Downey Jr., Florence Pugh, Josh Peck and many more. "Oppenheimer" might end up being the biggest movie of the summer when it releases on July 21.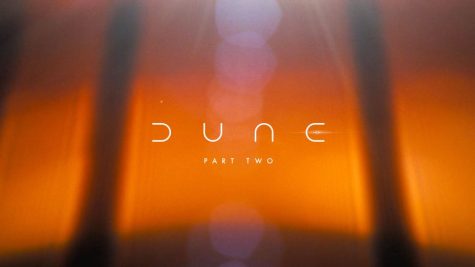 No. 4 "Dune: Part Two": This upcoming sequel to the expertly-crafted 2021 film "Dune" will cover the second half of the first "Dune" book and promises more action and world-building, seeing as the first film was more of an introduction to the world of Arrakis. Not only will Timothee Chalamet and Zendaya be returning, but some of my favorite actors like Florence Pugh, Austin Butler and the one and only Christopher Walken are set to star in this sequel. Helmed by the masterful director Denis Villenueve, "Dune: Part Two" will release just in time for my birthday on Nov. 3.
No. 3 "Asteroid City": Visionary director Wes Anderson's ("Fantastic Mr. Fox," "The Grand Budapest Hotel") next film involves a 1950s Junior Stargazer convention being disrupted by world-changing events. Like "Oppenheimer," this film will also have a diverse cast of well-known actors including Tom Hanks, Margot Robbie, Steve Carell, Maya Hawke, Jeff Goldblum and Scarlett Johansson amongst many other big names. "Asteroid City" will land in theaters on June 16.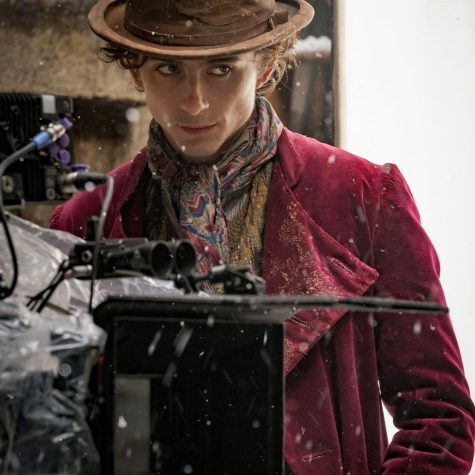 No. 2 "Wonka": Directed by Paul King ("Paddington"), this film is not a remake of the classic "Willy Wonka and the Chocolate Factory" film but a story that follows a younger Willy Wonka and how he met the Oompa-Loompas. Along with Olivia Colman and Keegan-Michael Key, Timothee Chalamet will be starring as the lead character, and I am excited to see his portrayal of Wonka and his zany personality. Right on time for the holidays, "Wonka" will release on Dec. 15
Courtesy of youtube.com
No. 1 "Guardians of the Galaxy Vol. 3": The third and final volume of the "Guardians of the Galaxy" trilogy will shed a spotlight on Rocket Raccoon and the trauma of his past and how the Guardians must save the universe once again or it could mean the end of the team. Since the first film came out in 2014, I have basically grown up with this franchise and this third and last entry will have more of an emotional appeal for me because it will come out right as I am graduating. There is sure to be plenty of laughs and tears shed when "Guardians of the Galaxy Vol. 3" comes out May 5.
Along with these five, there are other big movies releasing throughout 2023 that will surely surprise, disappoint and/or delight audiences as the year progresses.