Con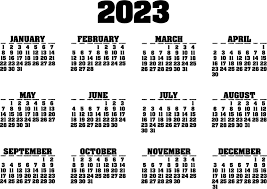 Many schools in Texas have converted to a four-day school week due to staffing shortages and in an attempt to save money. While many students may like the idea of longer weekends and feel that a four day school week would be easier, it may prove to create more problems than it is worth.
The first thing to consider is that some students may live in unsafe areas or neighborhoods and be at a greater risk of getting into trouble or being involved in crime if they spend longer periods of time in their homes. Being away from school would leave some students bored and trying to find ways to entertain themselves in the wrong ways.
Another problem introduced is many parents work Monday through Friday. Parents would be forced to pay for more for childcare or even have to take off of work more often. Some parents may be unable to pay for day care and younger children could potentially be left unattended. For a town like Archer City, there are also few day care openings as it is, so making this change would put our community into a situation it cannot facilitate.
Texas law requires that schools have 75,600 minutes of instruction time per year. Reducing the school week to Monday through Thursday could force the school to have longer school days or add multiple weeks to the school year.
Extracurriculars like sports could also suffer if they only practiced four days a week, unless they practiced on the off days, which in some ways defeats the purpose of having an additional day off. This also means that district sports games, which are scheduled on most Fridays, will result in students having to be at the school for walk-throughs prior to the game and to load the bus. Not having kids at school on game days could pose an issue within itself because they are not in routine like normal.
While the school may appear to be saving money by eliminating operational costs for those days, the school will still be open and running. Some teachers will need to be working on lesson plans and sports teams will be practicing.
Shortening the school week would require parents to pay for childcare or leave some children home alone. Having a longer weekend is not worth having a longer school year and putting certain students at greater risk of getting in trouble.