Pandas come together to defeat enemy
Po is back again and must defeat Kai. "Kung Fu Panda 3" is an animation, comedy, and family film that captures the bond of a family that cannot be broken.
The movie is directed by Alessandro Carloni and Jennifer Yuh. It's also written by Jonathan Aibel and Glenn Berger.
The "legendary adventures of awesomeness" perfectly describes how actor Jack Black plays his character, Po.
Po discovers his real father, Li (Bryan Cranston), lives in a secret panda paradise. Li takes his son there in order to teach him the real life of a panda.
While in paradise, enemy Kai (J.K. Simmons) destroys the Jade Palace and defeats Oogway (Randall Duk Kim), Mantis (Seth Rogers), Crane (David Cross), Monkey (Jackie Chan) and Master Shifu (Dustin Hoffman).
Tigress (Angelina Jolie) warns Po of the danger on the way. Po must train the pandas in the village to be warriors.
Po's adoption father, Mr. Ping (James Hong), and his biological father, Li, join forces in order to protect their son.
He teaches the pandas to embrace who they are instead of changing them into a Dragon Warrior.
Through his battle with Kai, Po recognizes the importance of family and being himself.
One third of the film was made in China, and the remaining at the Dream Works Animation studio in the U.S.
The film was originally scheduled for Dec. 23, 2015, but the premiere was delayed in order to directly avoid competing with "Star Wars: Episode VII-The Force Awakens."
"Kung Fu Panda 3" is a great family friendly film that is worth the money and time to see.
About the Writer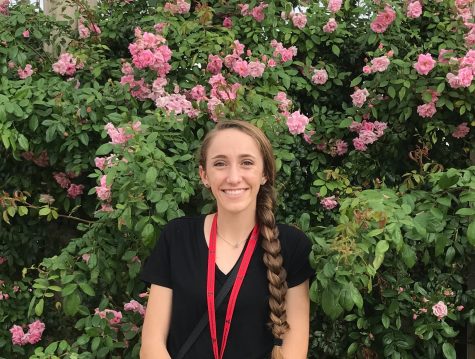 Maeley Herring, Editor-in-Chief
I've been on the newspaper staff for three years, and I am an editor-in-chief for the Cats Claw.

I participate in many sports and extracurricular activities....