Taylor Swift rocks 1989 World Tour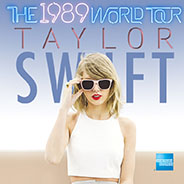 Two words: New York.
They flash across the screen on stage, outlining the city's skyline.
Then, the crowd goes absolutely crazy as Taylor Swift bursts onto the stage with "Welcome to New York."
I had been looking forward to the Arlington show of Taylor Swift's 1989 World Tour since the Christmas of 2014, and the wait was so worth it.
The atmosphere of the concert quickly erased all frustration from being stuck in traffic over an hour just two miles from the stadium and from pushing through thousands of Swiftees to find our seats.
Swift's voice live was even better than the sound of her recorded album. Her performances of songs like "Love Story" and combinations of hits like
"I Knew You Were Trouble" and "Blank Space" created such an energetic vibe; she had the 60,000 people packed in the stadium on their feet and dancing the entire time.
One of the best moments was when she brought out a grand piano to sing a mash-up of "Enchanted" and "Wildest Dreams." During the performance, she paused for a moment and advised the audience to "realize you are happy now" and really enjoy life, which she reiterated as she sang the line "This night is sparkling, don't you let it go. . ." from "Enchanted."
Through the whole concert, she seemed genuinely grateful for the crowd's presence, remarking once that we could be doing so many different things in Arlington on a Saturday night, but we chose to spend it with her. (Yeah, like there was really anywhere else I wanted to be.)
After giving her crowd the hope of a special guest appearance, Swift did not disappoint when Ellie Goulding took the stage and the two sang "Love Me Like You Do." It was flawless.
Then, my heart broke a little when she asked us to "sing with [her] one last time" during her performance of "Out of the Woods." The lights went out, and I could feel everyone's question hanging in the air: "That's it?"
But then the lights flashed back on and the band exploded with "Shake It Off" for the finale. There was only one thing we could do to end the night, and that was shake, shake, shake it off.
Words can't describe how awesome it is to sing (scream, really) at the top of your lungs and dance like no one is watching; the 1989 tour went above and beyond my expectations.
About the Contributor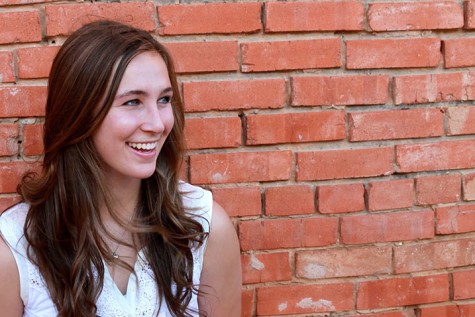 Morgan Knobloch, Editor-in-chief
Hey! So I'm Morgan. This is my fourth year writing for the Cat's Claw and my second as editor. I also play volleyball, basketball and softball. I'm a member...