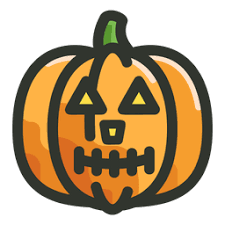 A ghost, Mario, the wind, a banana, the Hulk and Barbie are just some of the characters students have chosen to dress up as for Halloween.
"I wanted to dress as Mario so that I can match my friends," sophomore Ethan Pettibon said.
Pettibon and his friend group are going to dress as characters from the Mario video games. "We decided who would get what character based on how similar the character and the person's personality traits are," Pettibon said.
Pettibon's friend group will go trick or treating together while others like eighth grader Kaylee Kolacek is going with family.
"I will go trick or treating with my little sister this Halloween," Kolacek said.
Kolacek and her sister will be dressing as Barbie and Raquelle.
"We wanted to be creative so we will make some of the costume together such as a shirt and put the name of our character on it; but we are going to buy the main parts of the costume," Kolacek said.
Other students are planning to wear their costumes at parties, haunted houses, and corn mazes.
"I will be wearing my banana costume to a Halloween party that my church is throwing for whoever wants to attend," freshman Luke Fletcher said.
Fletcher's costume is from Spirit Halloween.
"When I went to look for a costume last year I saw a banana and knew it was meant to be," Fletcher said.
Fletcher will be reusing his costume from last year.
"I chose the banana because it was funny," Fletcher said.
Costumes ideas can be generated through social media.

"
"We saw a picture on Pinterest," "So we decided to be Elmo and the Cookie Monster."
— Savannah Cantu
Cantu will be celebrating Halloween a week early as well as the day of.
"I will be throwing a Halloween party the week before, and I will be going trick or treating on the day of with my friends," Cantu said.
Cantu will be buying her costume at Spirit Halloween.
"I will be wearing my costume everywhere," sophomore Parker Hilbers said.
Hilbers said the Hulk is "big," and he wants to be like him.
"I was going through all the Marvel characters and he's green and big so I chose him," Hilbers said.
Hilbers said he wants to be just like the Hulk when he grows up.
"I want to be the Hulk, because I want to be big just like him," Hilbers said.
Junior Noah Cornell said he's going to scare kids.
"I'm going to chase kids with a fake chainsaw," Cornell said. "Me and my siblings like to do it. We do it every year so it's kind of a tradition now."